Best Sausage Rolls. Our Best Sausage Rolls will give you a taste of childhood. Learn how to make our delicious sausage rolls including our sage, pork and fennel sausage rolls, macadamia sausage rolls and lamb sausage rolls from the comfort of your own kitchen!
Best Sausage Rolls
Sausage rolls are the stuff of childhood dreams. These moorish lamb variety served with spicy cauliflower is a modern twist that will excite adult palettes too.
You can find tasty party snacks here.
Always a favourite come picnic time, these lamb and macadamia sausage rolls are packed full of surprise flavours.
This recipe can be found here.
Make the sage choice this weekend with these delicious homemade sausage rolls. Sure to impress young and old alike.
Click here for these family favourites.
Spice up your weekend with this warming cocktail. Pair with delicious sausage roll canapes for easy entertaining.
Keep warm over the winter months with this recipe.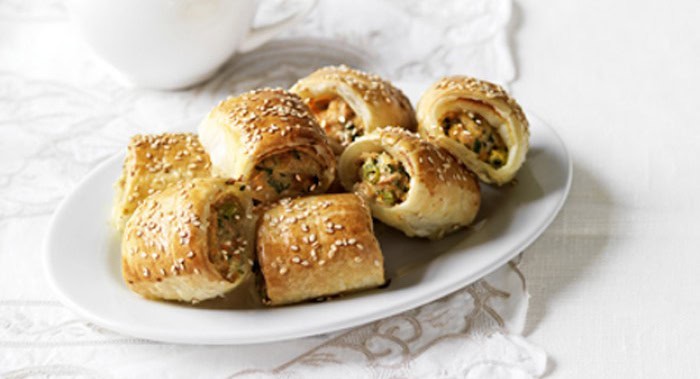 Sausage rolls make the perfect treat. Try this twist on traditional sausage rolls using chicken mince.