Zoe Tang's hand-poured, scented, miniature cactus and poppy candles are meticulously detailed, super adorable, and smell like heaven.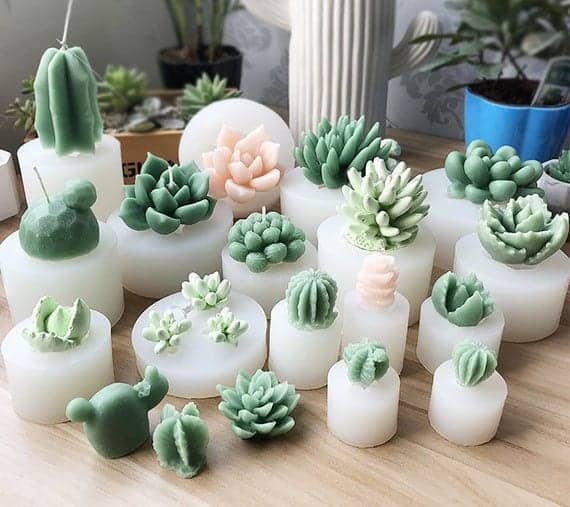 These terrarium candles from Etsy.com are too cute not to pin on your Pinterest board.
Another etsy.com purchase are these meticulously detailed cactus soy candle reminding you of the diversity of the lovely desert. Cactus and candle, two that bring the most enjoyment in life are combined into one. They are perfect for home decoration or burning. The only trouble with getting this candle is you may never want to burn it! Each candle is carefully handcrafted in small batches in Vancouver, BC, Canada.
Don't pass up the opportunity for these cute desert themed tea candles! They smell great too.
This assortment of Mini Green Desert Succulent Plants Scented Candles are the perfect gift! And a great table decoration for any dinner party.
This cacti terrarium is a fun gift for many occasions, such as birthdays, housewarming, bridal shower and more. Light this candle to add sweet fragrance to your home or use it as a decor piece.
These creative cactus candles are from Marquis & Dawe, a family run business for over ten years with a passion for home interiors. Too cute!
*All images are taken from Pinterest