Just over a week after announcing their separation, Liam Hemsworth has filed for divorce from Miley Cyrus.
Here's everything you need to know about the celebrity couple's split so far.
According to CNN, Hemsworth has taken the legal step because of "irreconcilable differences".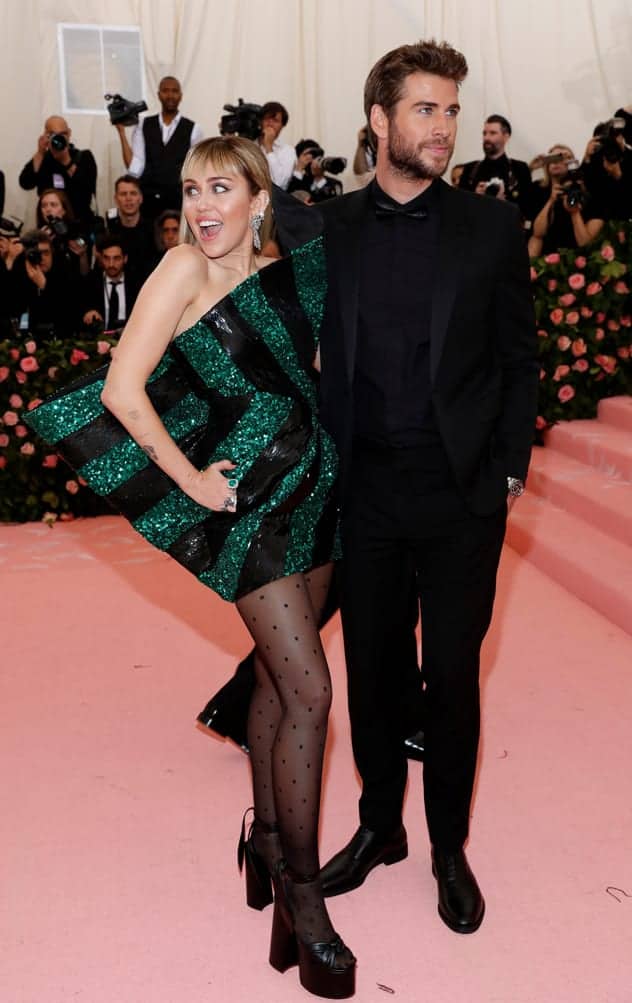 It's understood they have prenuptial agreements that state there are "no community assets".
Liam Hemsworth and Miley Cyrus split
The couple married last December after almost a decade-long on-again, off-again relationship.
Barely eight months later they called it quits.
Cyrus had been holidaying in the north of Italy with TV star and influencer Kaitlynn Carter.
View this post on Instagram
The pair were photographed kissing by a poolside at the luxurious resort of Lake Como.
That photo – along with a string of suggestive Instagram posts – sent the rumour mill into overdrive as to whether Cyrus was just enjoying a holiday rebound or something more serious.
View this post on Instagram
Around the same time, Aussie actor Hemsworth shared a personal message for Cyrus on his Instagram page, wishing her "health and happiness".
He was staying with brother and fellow Hollywood heart-throb Chris in Byron Bay.
Slide Away: Miley Cyrus leaves parting message
At the end of last week, out of the blue, Cyrus dropped a new single: 'Slide Away'.
And you don't need a degree in linguistics to work out it's a break-up anthem.
Liam Hemsworth and Miley Cyrus: Now it's awkward
The song's connotations sparked a war of words, with sources close to each family now chiming in on a possibly fraught domestic relationship – with most of the finger-pointing aimed at Hemsworth.
The mention of "whisky and pills" may allude to rumours around Hemsworth's partying and drinking, something which People magazine claims Cyrus was fed up with.
A source close to the pop star told People that Hemsworth would "lash out" at Cyrus, and that his lifestyle was weighing down on both her and their relationship.
"Liam parties with his friends, and Miley thinks he should've grown out of that by now," the source told People.
Meanwhile, over at Team Hemsworth, the smokescreen is well under construction.
A family source told The Sun that the booze claims were designed to paint Hemsworth "100% as the bad guy" and divert attention away from Cryus's own actions.
But now that divorce papers have officially been filed, who knows what we'll find out.