In a fire that has been called the "deadliest in a generation", the Grenfell Tower fire has taken 58 lives, with dozens of people still unaccounted for. Public anger is mounting as residents and neighbours demand answers as to how the blaze was able to spread so quickly and cause so much havoc.
Now as an inquiry into the fire is underway, a top-ranking British official has said that the type of cladding used on the Tower is actually banned in the UK, US and Europe. Chancellor Phillip Hammond told the BBC that investigations would determine why the supposedly banned panels were installed on a residential building, and who was responsible for that decision.
"My understanding is the cladding in question, this flammable cladding which is banned in Europe and the US, is also banned here," said Mr Hammond. "So there are two separate questions. One, are our regulations correct, do they permit the right kind of materials and ban the wrong kind of materials?" he asked. "The second question is, were they correctly complied with? That will be a subject that the inquiry will look at. It will also be a subject that the criminal investigation will be looking at."
British news reports suggest that the type of cladding that was used in the Tower is cheaper than fire-resistant panels, implying that decisions were made in the effort to cut costs without any concerns for safety. The building also did not have fire sprinklers, despite government officials requesting for them to be retrofitted into the building.
The World Reacts
While the inquiry and criminal investigation unfold in the UK, support for those affected by the fire continues to be expressed locally and around the world.
The Queen and Prince William met with survivors in an emergency shelter in West London over the weekend, offering messages of support and comfort. The Prince talked emotionally about the inferno, saying it was 'one of the most terrible things I have ever seen.'
The Queen spoke to volunteers and praised them for their hard efforts, "You have been incredible," she said. "Please keep continuing."
UK music mogul Simon Cowell has planned to put together a charity single, with artists including Stormzy, Lily Allen and Liam Payne all confirming they will be on the record. Proceeds from sale will help raise money for the families affected by the fire. The line-up will record a new version of "Bridge Over Troubled Water" to help raise the much needed funds. Cowell says the song choice helps send a message of support to those struggling in the fire's aftermath.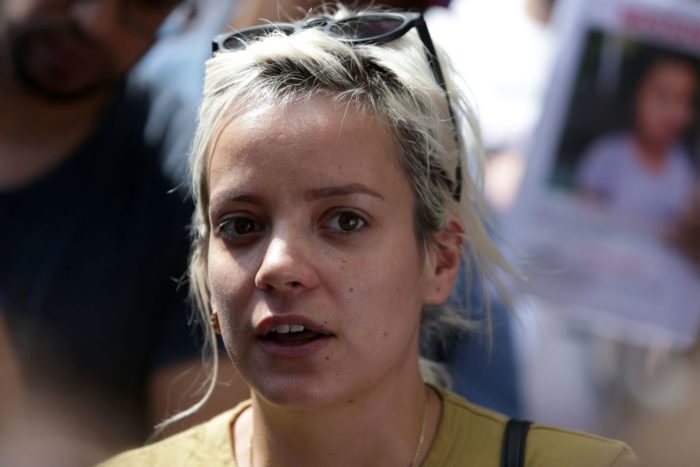 Meanwhile a number of stars have all pitched in to help following the blaze, with Lily Allen, Rita Ora and Adele all being spotted at volunteer centres.
Outside of Europe, and Syrian charity organisation, The White Helmets released a message of support in an open letter to the responding fire fighters. In a statement on their Facebook page, The White Helmets said that the experience of overcoming their struggle, is a true test that humanity as no borders. "Long distans pervent [sic] us from coming to help, but we felt London's pain thru last night events. Our hearts are with you."