On Saturday night business leaders from across Canterbury will cook dinner for 200 discerning guests. The challenge is part of Bayleys Plate Up for a Purpose – an event to raise much-needed funds for the Christchurch City Mission's Back to School programme. The Back to School programme seeks to ensure every child has the basics for school, whether that be stationery, uniforms, school bags or funding for excursions and camps.
The Executives will be split into three groups and paired with local chefs to create an unforgettable event.
As part of the challenge, the CEOs have each established Givealittle pages to raise further funds for the Back to School programme.
With the initial goal to raise $100,000, the community has blown all expectations.
Three days ahead of the event, the fundraisers have already raised $135,000, with Bayleys chief executive Pete Whalan (below) topping the leaderboard, pulling together $20,000 from over a hundred donors.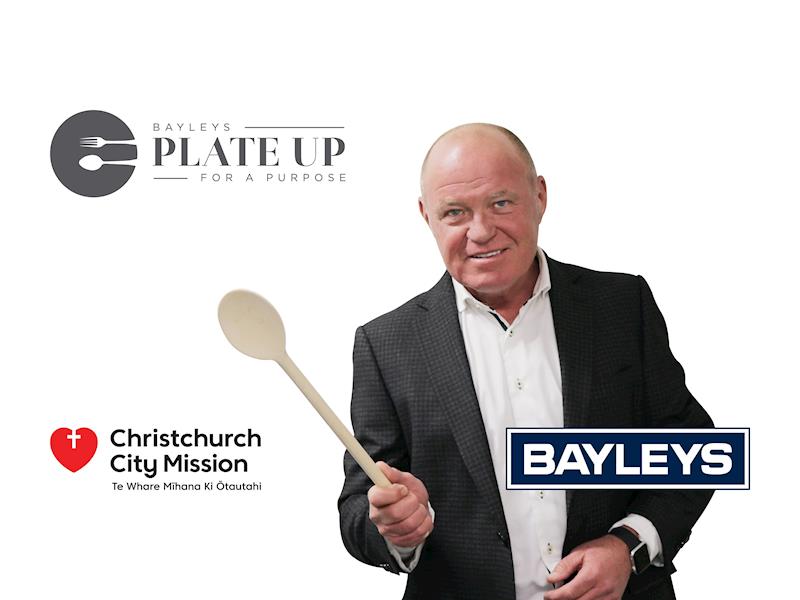 "I'm very happy and was quick to raise my hand to be involved in this event – it's for a great cause. These kids need a hand up and to be able to provide that hand up is a real privilege," says Whalan. "I guess we'll find out on Saturday if I'm actually any good in the kitchen or not. My team is on mains and our theme is very Canterbury, but my lips are sealed on any more details before the big day."
Jeremy Dixon, CEO of Isaac Construction is second on the leaderboard, having raised $16,429.16, and Christ's College's Garth Wynne is third with $12,246.16.
"We all know starting school is a fundamental moment in a child's development and life," says Christchurch City Mission CEO Matthew Mark.
"Through our Back to School programme we have the opportunity to help families in real need give their children the best start to the school year."
To find out more and to contribute to the Bayleys Plate up for a Purpose initiative, head to givealittle.co.nz/event/plateup or bayleysplateup.co.nz